SMMC #01 - K.I.S.S. of the SuMoth a Preliminary design approach with Julien Chaussée
In this masterclass, Julien Chaussée, an aerospace engineer, former CClass catamaran designer and builder for multiple teams and current Altair Senior Application Specialist will share his experience on the preliminary design of a SuMoth, from the structure to the choice on foils sections and dimensions.
SMMC #02 - Dynamic Stability & Typhoon with Prof. Evert Lataire​
SMMC #03 - VPP (Velocity Prediction Program) with Heikki Hansen
..Description coming soon!
SMMC #04 - SuMoth Practical design considerations with Kevin Ellway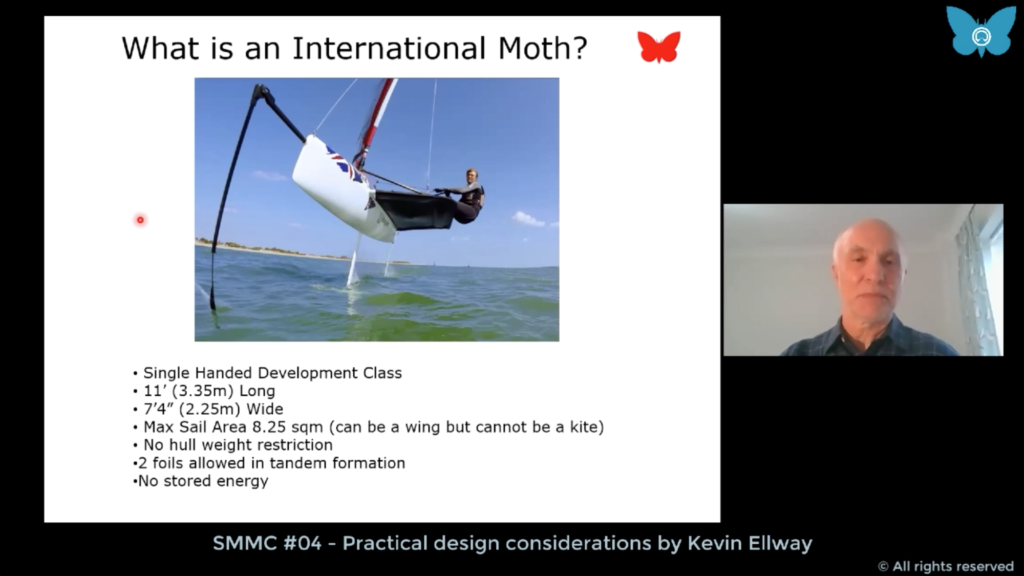 ..Description coming soon!
SMMC #08 -BioBased Composites with Paolo Dassi from Bcomp
Paolo Dassi, composites and marine industry expert from leading natural fibre company Bcomp Ltd, walks you through the design and decision-making processes for sustainable boat building. He is also introducing Bcomp's ampliTex™ flax fibre solutions, their special properties and how they can best be used to build more sustainable performance boats.